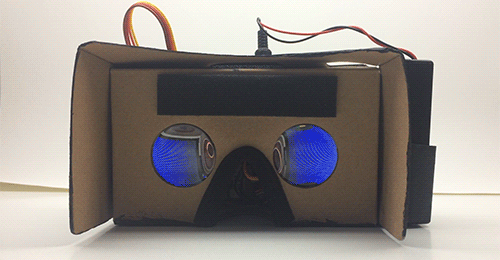 Synesthesia VR is a device that enables you to experience your surroundings as an isolated virtual space liberated from the shackles of order and illusions of comprehension, and freed into the higher realm of pure data.
The headset equips you with your very own prosthetic aural and visual sensory inputs which exchange data before feeding into your native senses, in order to ensure complete lack of comprehension of, and thus disconnection from the unshakable dogmas and presuppositions that make up our mundane reality.
Parts
Arduino UNO
9V battery and battery pack with power switch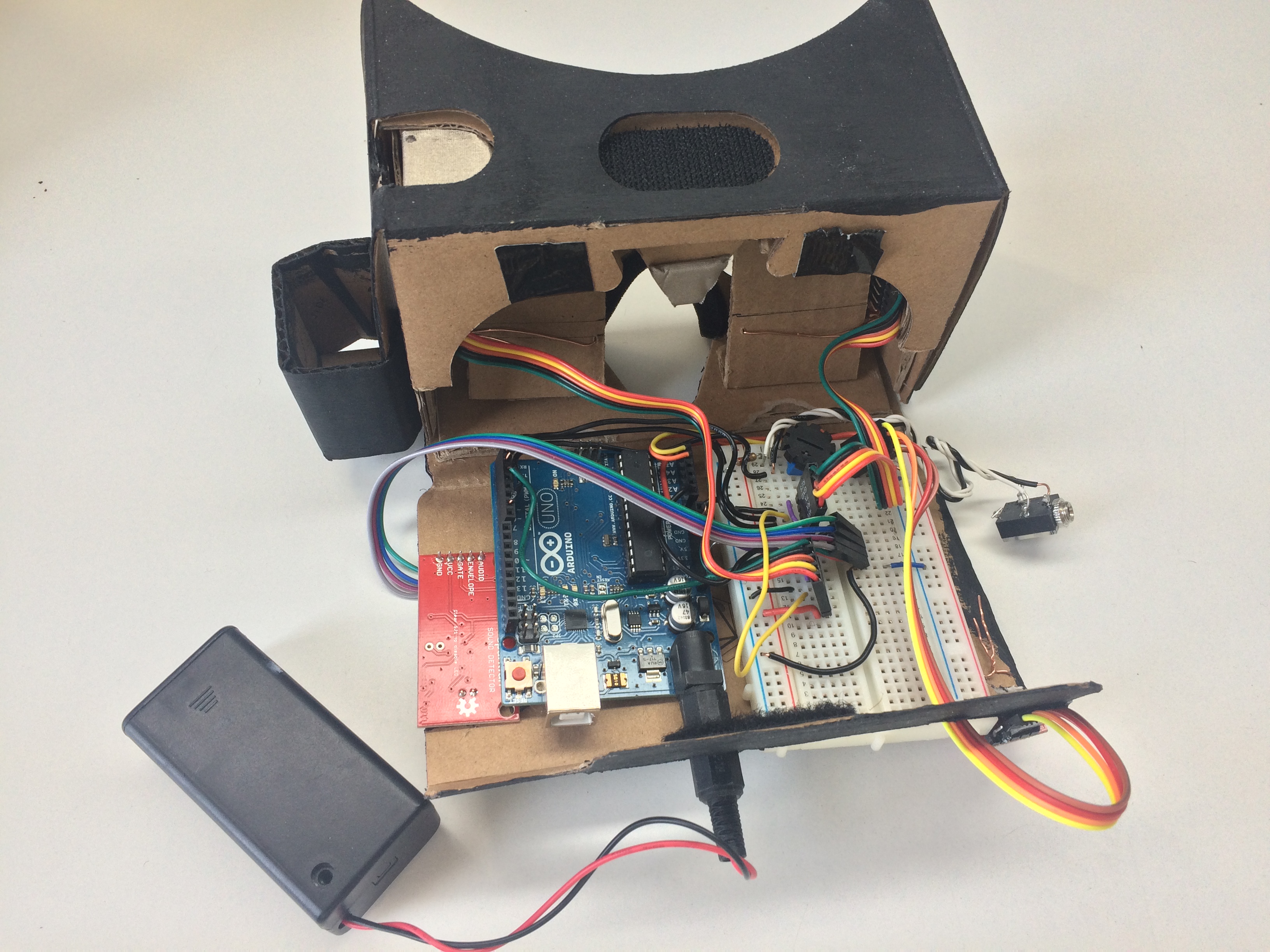 Arduino code below. It uses the Goldelox 4D library (Goldelox is the name of the graphics processor for the LCD displays used, this library implements what the 4D company calls "4DGL" which makes interfacing with the displays very easy), as well as a dedicated library for Sparkfun's SFE_ISL29125 RGB light sensor. Code for the sound detector can be referenced from here.